B2B sellers love this tool
Tired of spending hours preparing for
price

negotiations

and still ending up with a bad deal?
With the Pricing Gym you are perfectly prepared in a few minutes to get the best prices for your company in every negotiation.
Do you know how it feels to be
insecure

and with

self-

doubt

in price negotiations with customers?
"The Pricing Gym is made for ambitious B2B salespeople who no longer want to leave their success to chance and instead attract buyers to their side through clarity, eloquence and unbeatable arguments."
Get Access to the Pricing Gym
These companies
trust
in
us:
Trusted by first-class businesses at any size
Let´s pretend you have a very important negotiation with a big customer. In the past, you would probably have been driving yourself crazy for days by investing hours to find suitable arguments to put forward in the price negotiation. 
Now this is a thing of the past, because from today you are receiving support from a valuable helper: The Pricing Gym.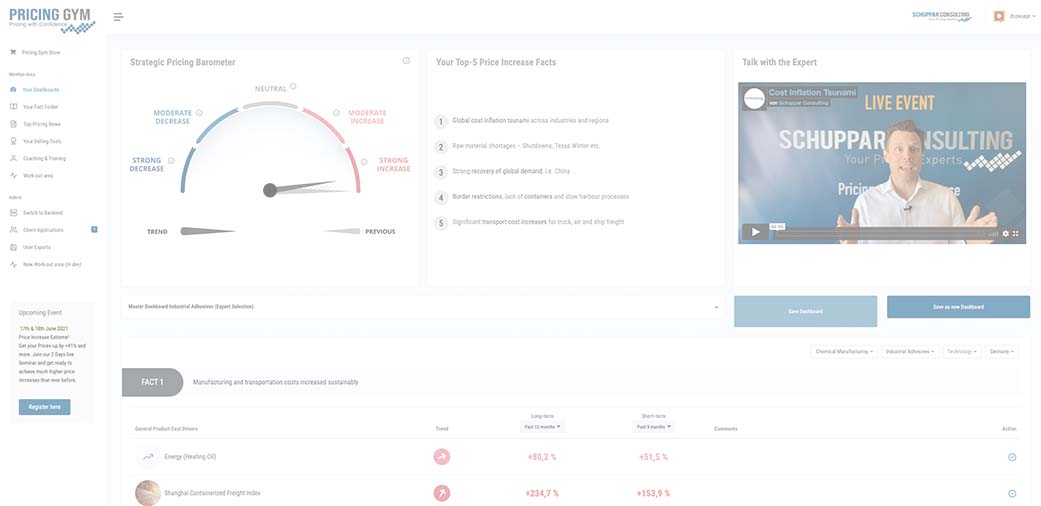 Prepare for a negotiation
To prepare for a negotiation you and your team members just have to login to the tool via laptop, smartphone or tablet. After a short setup you are ready to go and the tool shows lots of important values, data, facts and changes in your market.

It will be easy for you to find enough of mighty arguments that cannot get wiped away from your negotiation partners. 
To present the facts to the customers in black and white you just can export and print out a fact folder. Now that you don´t have to worry about arguments anymore you have enough time to train your negotiation skills.

For this just visit the coaching area. After working through some online lessons, you can switch to the training center, where you can deepen the things, you have learned. A virtual trainer is waiting for you to train you on some real negotiation situations.
The Pricing Gym is the must-have tool for all salespeople who want to be several steps
ahead of their negotiating partners without investing hours and hours of time. The tool is
a big recommendation to B2B companies that want to establish a sustainable pricing
culture that fits with the needs of the organization.
Get Access to the Pricing Gym
Why our
customers
love
us:
Arkema Group CEO at Bostik

"We recovered plus 44 Million € EBITDA on 2.000 Million € Sales across 3 regions and BUs."
Henkel Adhesive, Member of the Executive Committee
"Changing the Oricing Culture with Schuppar Consulting resulted in +2.2%-pts. Margin imprivement and volume growth on plan."

"Total benefit for my Automotive division of +823 k€ profil. The Trainings, the Pricing Clinics® and and the new Pricing Gym are extremely powerful tools."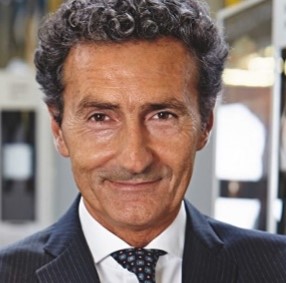 "With the worldwide Pricing Culture & Momentum program with Schuppar we improved our price index from +0.3% to +2.7% (+2.4%-pts.) on 800 M€ Sales."